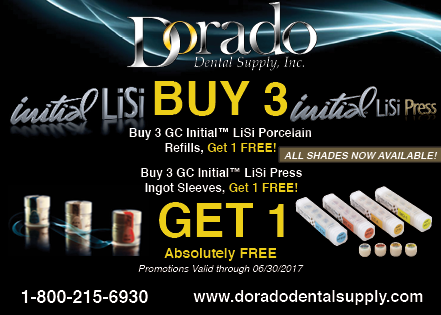 Our latest postcards are hitting the printers and will be in your mailboxes in the next few weeks! This edition boasts Buy 3 Get 1 Free deals on GC's Initial LiSi Porcelain and Initial LiSi Press.
We also use the back side to feature our finest partner manufacturers as an appreciation for all of the great work they have done this year.
We are proud to bring your lab the discounts it needs on the products you use every day.
Our top quality postcards are produced by PrintingCenterUSA.