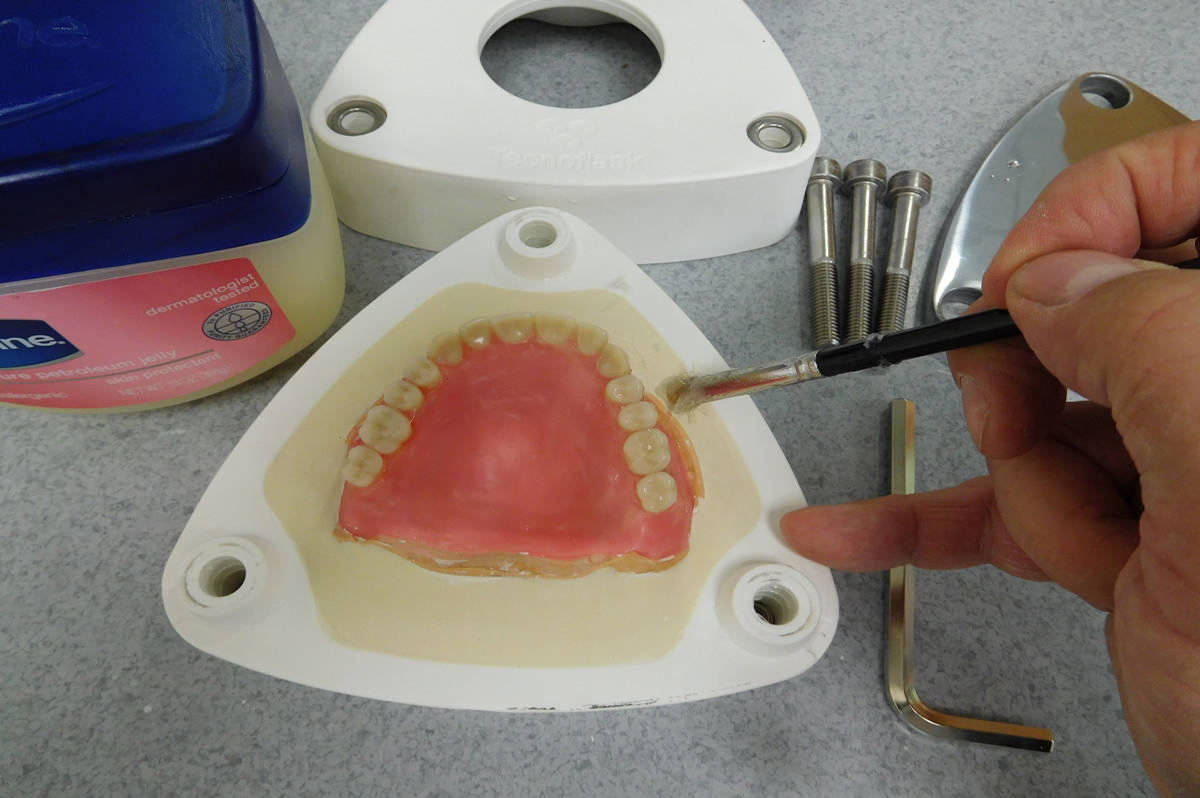 TYLER LARACUENTE, CA – The nature of denture base processing has been revolutionized by the advent of Keystone's Tecnoflask microwavable muzzle.
Critics have been raving about the success of the new microwave denture curing technique, especially in combination with Keystone's hallmark Diamond D® acrylic. One expert – Dennis Urban, CDT – whose full evaluation is outlined in his article: Efficiency and Accuracy in Denture Base Processing said of the Tecnoflask,
The Tecnoflask is a work horse. I use these flasks every day at our lab with peace of mind that every case is going to be a quality one. You can even cure metal partials, hybrid and bar cases with microwave technology. Another plus is that the acrylic is being cured from the inside out resulting in virtually no free monomer after curing. This is very important for patients who have a sensitivity to monomer.
The Tecnoflask makes for a cleaner and more enjoyable process than traditional press packing, injection, and pour acrylic alternatives. Get consistent, quality results that will surpass doctor and patient expectations by switching to Keystone's Tecnoflask today.
For a limited time you can purchase Keystone's Tecnoflask kit as well as their Diamond D® acrylic for up to 10% off through Dorado Dental. 
Purchase Keystone's Tecnoflask here. 
Purchase Diamond D® acrylic here.