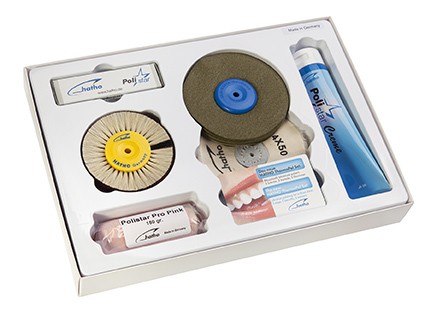 TYLER LARACUENTE, CA – The Hatho ThermoPol set has stormed the market, making substantial improvements to the health and efficiency of high-shine polishing.
The set has been created specifically as a healthier alternative and also serves to prevent the overheating of dentures. Above all, the performance is much faster and cleaner, as there is no pumice used in the process and no loss of threads.
The Hatho Polistar Lintygrey prepolishing compound can be used as a healthy alternative to pumice.  With the ThermoPol set, a high-gloss polish can be achieved, producing a fantastic high-gloss sheen.
View the video below to learn more about polishing with the Hatho ThermoPol set.