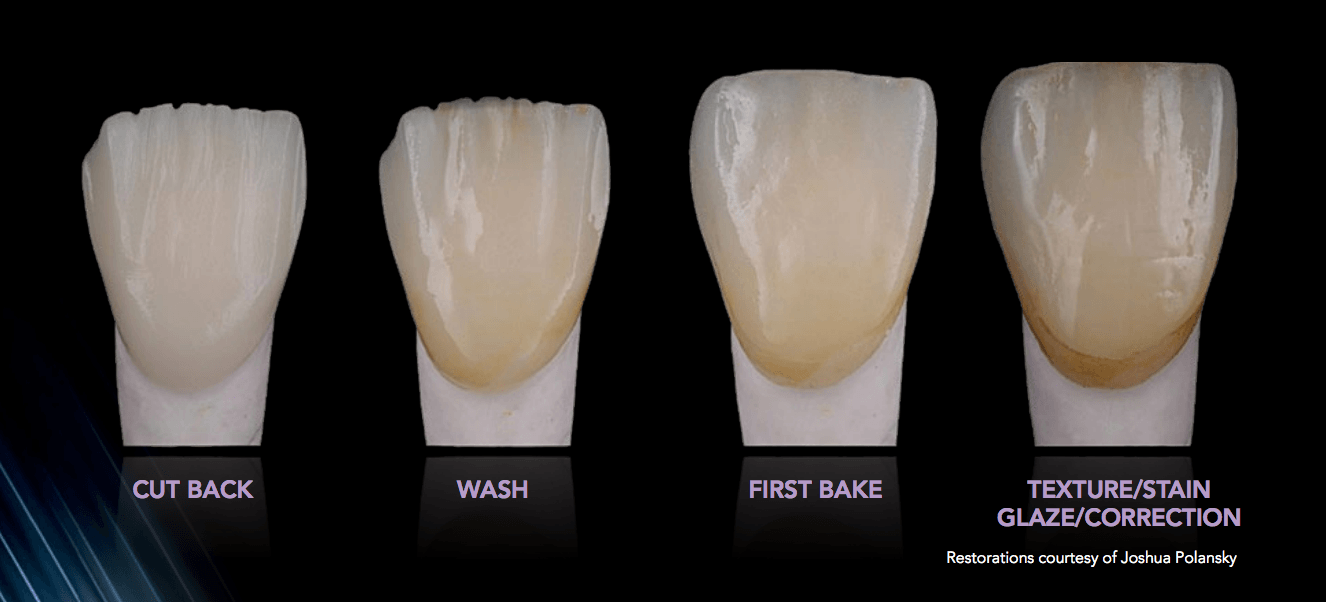 TYLER LARACUENTE, CA – GC Initial Lisi is the industry's leading layering porcelain for Lithium Disilicate frameworks.
This Feldspar based ceramic has a crystal structure that results in more natural optical effects and a much higher stability. According to GC,
Thanks to the exact cross-matched coefficients of thermal expansion (CTE), its low firing temperature, and high stability during multiple firings, GC Initial LiSi ensures you safe and predictable processing of lithium disilicate frameworks.

GC Initial LiSi can be used in the individual layering and in the cut-back technique following the proven Initial ceramic concept; one shade system; one layering technique. If you want to go even further, full anatomical frameworks can be enhanced using the GC Initial IQ Lustre Pastes NF. The simplicity and easy handling of the GC Initial LiSi powders assure a short learning curve offering quick, aesthetic and economical results.
Even after eight firings at 750c with a very thin lithium disilicate there is no cracking and no loss in value:
Finally, a layering ceramic for lithium disilicate restorations with aesthetics that technicians demand!
Superior natural aesthetics that are specially designed and adapted to the light-dynamics of lithium disilicate frameworks
Low firing temperature and exact cross-matched coefficients of thermal expansion with high stability, even after multiple firings
Comprehensive shade and layering system
Simple handling and short learning curve
For a limited time buy 3 LiSi refills, get one free at Dorado Dental!