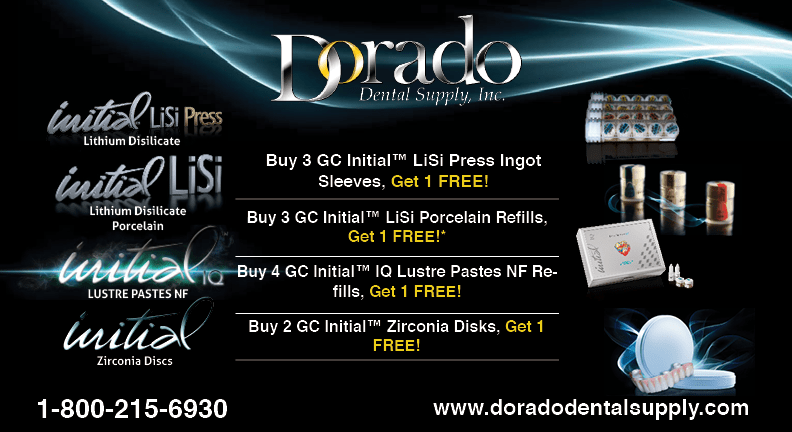 As time goes on, more and more labs and techs are realizing that the new LiSi system is worlds above the competition.
The new combination of LiSi Press lithium disilicate as well as LiSi PressVest investment especially breaks the tradition of difficult and time consuming presses.
Learn more about the new product line from GC's latest video release:
In this brief and informative video, technician Dane Barlow overviews the Initial LiSi Press System. Dane demonstrates investing and pressing ad well as pressing parameters.

GC INITIAL LISI PRESS IS A REVOLUTIONARY NEW PRESSABLE CERAMIC.
It combines unparalleled strength and exceptional aesthetics. Best of all, it is faster to process, it is optimized to be used with GC Initial LiSi veneering ceramic, and leaves virtually no reaction layer making your laboratory more productive.
See the whole video here:
For a limited time, purchase any piece of the LiSi line to take advantage of the following promotions: